In the winter of 2014, I released a holiday gift guide for him and her. With little clue what to expect, I watched in admiration as dozens of people reached out and offered their gratitude for generating gift ideas for the season. Last year, even more people told me that their friends and family referred to the list to influence their gifts. So now for year three, I've compiled a list of some of my favorite gifts for this year, ranging from items that I've fallen in love with or desired to own myself.
Book, Let us Go Surfing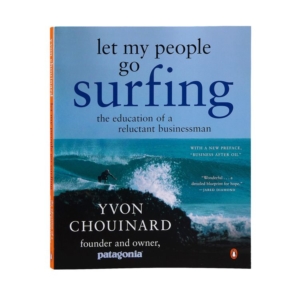 Rather than telling you what product I'm wearing right now, I'll let you read about the founder of the company that built it. Yvon Chouinard is a 78 year old climber, environmentalist, and founder of Patagonia. This book dives into the evolution of Patagonia, showcasing their commitment that makes them a truly remarkable business. Anyone who's ever met me knows about my love for this brand; just fair warning that reading this book will only make you love them even more. Even better, if you buy on Black Friday this year, they're donating 100% of sales to grassroots environmental groups.
$20.00  Buy here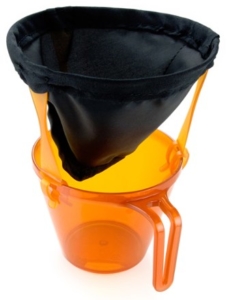 Gear, GSI Ultralight Drip Coffee Maker
After trying countless brewing devices in search for the perfect cup of campfire coffee, this little $10 pour over has become one of my camping essentials. It's lightweight, affordable, and easy to clean up. Best of all, it doesn't take up a lot of space in your pack. While the result of the reusable pour over filter isn't what you'd expect out of a Columbus coffee shop, you can count on it being pretty dang close.
$10.00  Buy here
Food, Clancy's Fancy Hot Sauce
I've been advocating for Clancy's Fancy Hot Sauce for nearly three years after taking a trip to Michigan and falling in love with it at a local restaurant in Ann Arbor. Since then, I've ordered it by the case, declaring it the best hot sauce I've tasted CFHS has a perfect blend of chipotle spices for the heat-lover in your life, sans the drippy, wet sadness that comes with a lot of hot sauces.
$6.50 – 10.50 per bottle  Buy here
Home/ Office, Whiskey and Tobacco Candle
If you've ever been to an office or workspace of mine, you've likely seen a variety of candles sitting around, almost all touting the manly scents of tobacco, whiskey, or evergreens. After buying nearly a dozen candles, I've confidently landed on the Northern Lights Whiskey and Tobacco candle as the best scented candle in my life. (Other brands, if you're up to the challenge let me know). A 5 ounce candle burns about 35 hours.
$14.00  Buy here
Apparel, HOMAGE
If you've ever been on the interwebs, you've likely seen and heard about HOMAGE thanks to their niche products and commitment to story-telling. I still remember buying my first HOMAGE shirt when I lived in San Francisco, the only "local Columbus" product that I could get Californians stoked about. Unfortunately you can't understand the comfort of these shirts or sweatpants through the internet. (Ryan, maybe work on that?). There is a product for everyone here, from sports fans to local enthusiasts. To me, it's the safest gift card you can find apart from one of those weird gas gift cards. But who gives gas for a gift? (the answer is, undoubtedly, nimble grandparents).I love the latest HOMAGE Hustle series, which takes a different approach to products, sans graphics.
Price: Varies  Buy here
Cosmetic, Creno Face Wash
I've been using Creno face wash for just over two years, after receiving it in a Bespoke Post box as a sampler. It's simple, effective, and leaves no odd-smells behind. Best of all, it's not expensive. Highly recommended for guys that wear a scent and don't want products that will invade on that greatness you've harnessed. Or for men who just don't care about their scent. Now available at Target or easily accessible online.
$8.00  Buy here
Gear, Ozark Trail Tumbler
When I lived in the south, I watched men rave about the size and quality of their coolers as if they were defining their masculinity in a sweaty locker room. And while I can appreciate a great cooler that keeps drinks warm for hours on end, I can't justify spending a few hundred dollars on it when I fully intend on using it less than 20x per year.  The same applies to a drinking cup/travel mug. I value an aesthetically pleasing, yet functional mug. But the chances of me leaving it behind in a coffee shop, shopping cart, or atop of a vehicle (seriously, multiple times on that one) are probable. That being said, pickup the Ozark Trail double-wall vacuum-sealed tumbler. It's available at Wal-Mart at a fraction of the cost of a Yeti and has tested to be just as durable and reliable.  And while you will rarely see me going after the imitators of the world thanks to a childhood of four-striped shoes from K-Mart and fake Nike swooshes, this is one that I will stick up for.
$10.00  Buy here
Gear, Solo Stove
While I've never used this stove personally, I've read dozens of reviews about its scientifically genius design meant for backpackers and campers alike. At the very least, spend a few minutes on their website learning how the absence of oxygen pulls air through vent holes to fuel your fire and wow your friends at how smart you are without an Eagle Scout badge.
$70 – $110 Buy here 
(Solo Stoves are priced as BOGO Free from Nov 24-26)
What you don't need
Buying something special for someone can't be determined by a curated list. But if that's the case, at least take my pointers on the things your friend, colleague, or significant other could do without this year.
Standard or oversized coffee mugs – Seriously, don't. Every one that drinks coffee or tea assuringly gets a mug for every occasion. But unless you're wearing oven mitts for your morning brew, you're not going through these as rapid as you're receiving them. This year, give it a break.
Money saved: $5 – $15
Bottle opener keychains – Oh, you like beer!? Then I bet you totally need another functional, yet annoyingly large device to attach to your keys to showcase at all the parties you go to where it's necessary to cap open a craft brew.  The need to be "that guy" has come and gone.
Money saved: $3-$10
Nearly expired treats from Kohl's, World Market, or similar big box stores– Anything that is marked down from its original price feel like a great deal around the holidays. Instead of buying the brand you've never heard of, go find yourself a quality food product that is guaranteed to be fresh and delicious.
Money saved: $2 – $10
Did this list help you out this year? Or perhaps you received one of these gifts from a friend or loved on this season. Let me know via Instagram, Twitter, or Facebook.