There is nothing better than giving the perfect gift, unless you count the process of finding the gift as a separate occasion. I have always had a lot of fun coming up with unique and personal ideas for birthdays, holidays, or random occasions. When it comes to giving or receiving, thoughtfulness is true value. Just ask any parent with a fridge covered in artwork. I've come to learn that many people do not share the same love of the process that I have. So, for the second year in a row, I've compiled a list of some of my favorite gifts for this year, ranging from items that I personally own or use everyday to some of the products that I've fallen in love with this year. These gifts are both functional and classy, made for the ladies in your life. I'm honored to present the 2015 Curated Christmas for Her series.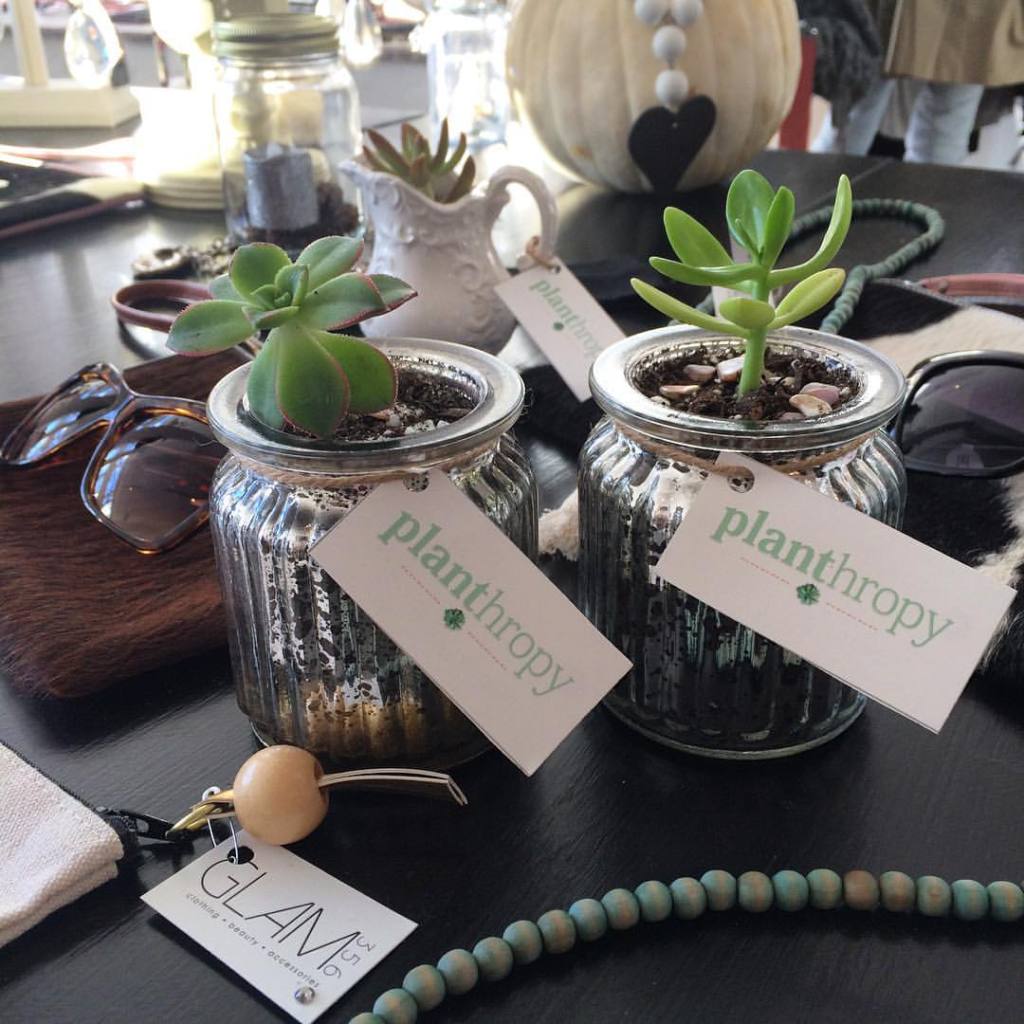 This summer I was looking to purchase a few plants for my home and desk. Supposedly succulents were the way to go due to their ease of care and low maintenance tendencies. My first succulent died after I overwatered it thanks to no guidance. My second succulent suffered from too much sun and never truly recovered. After an honest conversation with Planthropy's owner at a local pop-up shop, I found myself with a new plant in a reclaimed container, complete with care instructions. If you've ever been in Mission Coffee Co. you've seen some of her best products as table pieces. Because let's face it: what's an Instagram post without a succulent?
My strongest brand alliance is undoubtedly Patagonia. From their eco-friendly values to a true commitment to quality, I've found my closet filled with Patagonia gear. Aligning to their thrifty approach to only buying what you need, I've decided to take a break on my own Patagonia investments but find myself recommending their gear on the regular. After returning a used jacket to fix a broken zipper and receiving a like-new repair at just the cost of shipping, my allegiance hit an all-time high. This Better Sweater is one of my favorite articles of clothing come winter, light enough to be a base layer but warm enough to wear on its own when you need something quick to throw on. Only $99 at REI during Black Friday sales, too. Patagonia is hosting a sale right now that offers them up for even less in limited sizes. These jackets are built to last and are a great alternative to the low-quality goods that we're used to picking up in the bargain bids.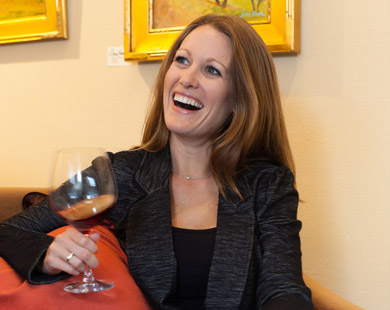 On our recent vacation to Northern California, we stumbled upon a small tasting room in Glen Ellen, California with a sign on the door that said, "Working in the back. Call me to taste." So after a quick call, Amanda picked up and had a playful conversation about getting to know us in a few words. A short Twitter-style summary got us into the doors and down for our second tasting of the day. Talisman has a variety of Pinot Noir's, focusing entirely on the red wine varietal. We learned more in an hour and a half than either of us had known in our entire lives thanks to Amanda's approachable tasting experience. We came back home with a handful of bottles, each fantastic. They deliver and distribute, so find out for yourself. It's worth every penny.

As the nights get colder and the blankets get thicker, the closest thing to a fireplace to complete a cozy evening is a Woodwick ribbonwick candle. The wick crackles as it burns and they've got a few of my favorite scents, ranging from tabac, which smells of a grandfather's pipe to tannery, which smells of worn leather. My old roommate and good friend Travis used to swear by them, passing on his level of influence in my direction. On the first cold night of the Fall, I found myself on the Woodwick website binging on multiple candles. I've got one in nearly every room of the house. Candle binging is not an issue, it's a solution.
Jewelry by Red Giraffe Designs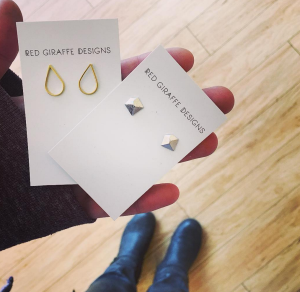 Some of the best jewelry I've seen this year has taken on simplicity in its finest. Forget the glitter and the glamour; I'm looking for something classy and timeless. I am also a firm believer that great fashion doesn't always have to come with an overwhelming price point. Enter Red Giraffe. Approachable and affordable jewerly which makes for a fantastic gift. I own no Red Giraffe myself, but an employee and presumably owner came outside of the shop while I was waiting on a friend to finish her shopping spree, offering up my puppy a little treat while we waited. Adorable move and it sent me to her social platforms out of curiosity. You can shop Red Giraffe Designs in the Short North at their adorable storefront or online via etsy.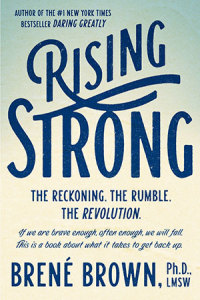 While I have not personally had the opportunity to read this book, it has been one of the most-discussed books this year in my circles of friends and colleagues. Brene is known for her TED Talk and her writing on vulnerability. She's got three NY Times Best Seller books and roots a lot of her writing on research, so if you're fascinated by truths through research, historical context or data then this is a read for you.
Soundlink MiniBluetooth Speaker by BOSE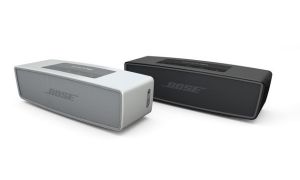 I purchased one of these speakers for myself just over a year ago – hardly a gifting I know. I spent months debating between the Jawbone Jambox, Beats Pill, and the Soundlink Speaker, but finally bit the bullet and did so with no regrets. While the price point of all BOSE products is often more than its competitors, I can say confidently that it's worth each penny as I've watched Beats by Dre headphones crumbled in front of me and with no warranty behind it. The customer service experience at BOSE parallels their commitment to quality, which goes a long way in any gift. This is one of the few things in my home that I can pridefully say that I use every single day, as it plays every podcast, news show or playlist within the walls of my home or just outside on the patio deck.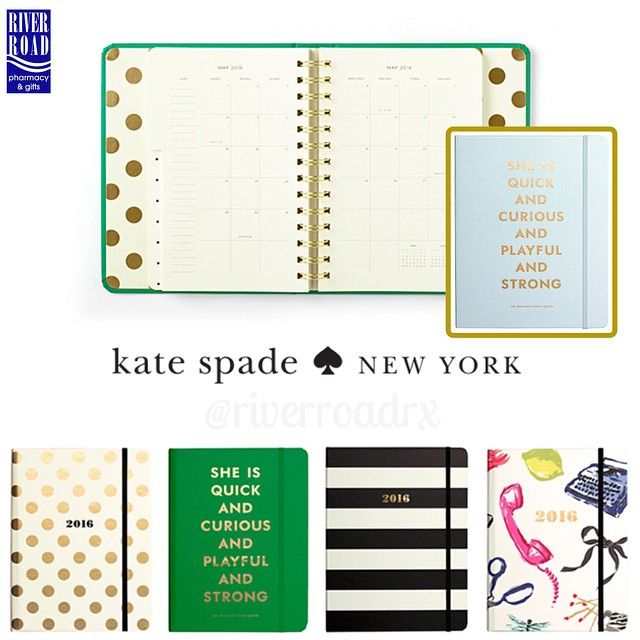 Many of the ladies around me adore these things, while some have even claimed that the Kate Spade planner is life-changing. I've got to say, organization is certainly attractive. This is how you keep organization elegant.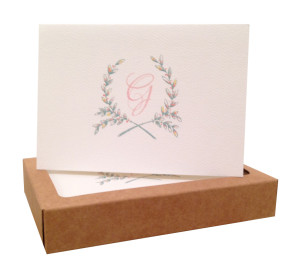 One of the most underrated gifts is a few kind words. I've spent the last few years sending more handwritten notes as a personal challenge to be more thoughtful on the regular. When you purchase the stationery up front, you eliminate the biggest obstacle besides stamps. And delivery. But when you're going to send a note to someone you care about it needs to reflect your own personality and design preferences. On Paper is a local boutique with a wide variety of options to choose from.