The season of giving is upon us, and my enthusiasm is radiating like the North Star in Jerusalem. (I promise it's my only manger reference of the post). There is nothing better than giving the perfect gift, unless you count the process of finding the gift as a separate occasion. I have always had a lot of fun coming up with unique and personal ideas for birthdays, holidays or random occasions. When it comes to giving or receiving, thoughtfulness is the true value. Just ask any parent with a fridge covered in artwork. I've come to learn that many people do not share the same love of the process that I have. So, for the second year in a row, I've compiled a list of some of my favorite gifts for this year, ranging from items that I personally own or use everyday to some of the very things that sit on my own wish list. These gifts are both functional and classy, made for the uncommon gentleman.  I'm honored to present the 2015 Curated Christmas for Him series.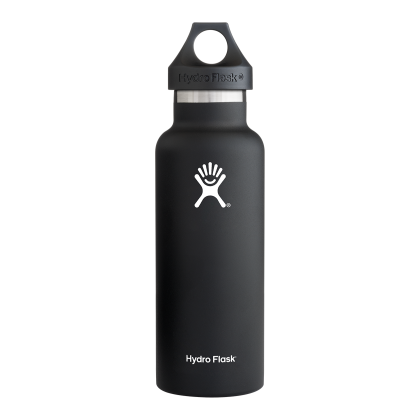 This year I traded in my Stanley thermos after hearing multiple people along the trail recommend the Hydroflask. It sure has not disappointed, as it's taken a beating as my everyday traveling mug. For a few bucks more, you can get a drinking lid that seals tight to keep your drink hotter, longer. I'm especially fond of the matte black, but you can get a wide variety of colors. My only critique of the Hydroflask is it does not keep drinks as piping hot as a Stanley can beyond three hours, however its durability trumps the competitors.
Handcrafted Cocktails: The Mixologists Guide to Classic Drinks for Morning Noon and Night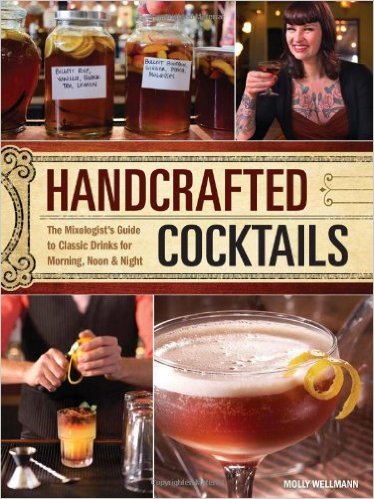 A few years ago I picked up this book at the recommendation of a local cocktail artist. While many people have left the world of cookbooks behind thanks to the internet, I've found myself loving the ability to bring the book off of the shelf when learning to make a new drink for a guest. Written by Cincinnati bar owner and cocktail expert Molly Wellman, this is an easy pickup via Amazon. Free shipping via Prime.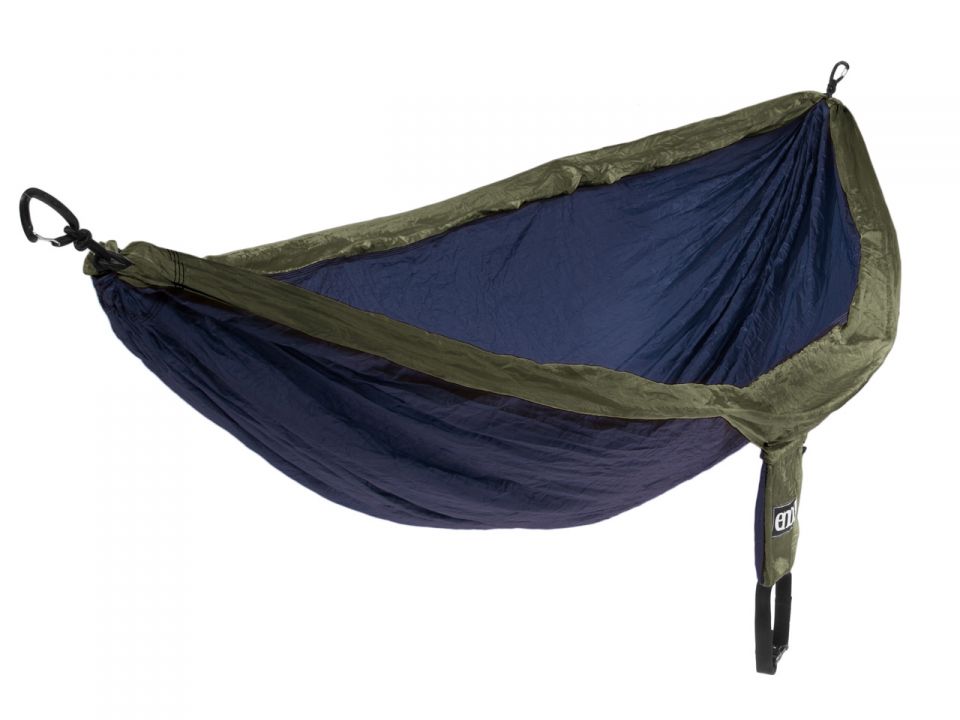 This hammock has hung in my backyard all year and has come with me on trips. When my friends head to the cabin, it's the first gear assembled and has been the sleeping experiment of many overnight adventures where a bed is nowhere to be found. The ENO hammock is durable, reliable, and can comfortably fit two if you're looking for some cozy hang time. Pick it up at REI and you can always take it back if you have issues. I suggest picking up the hammock straps along with the hammock for ultimate hang-a-bility.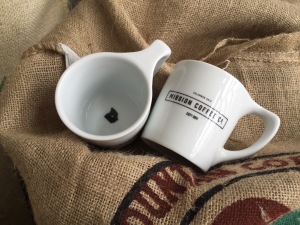 They say you can never have too many mugs. It's pretty false, as mugs have completely taken over an entire side of my kitchen cabinets. But this Columbus-centric mug, made my NotNeutral, is worth making space for, complete with the starred Ohio at the bottom of the mug. This isn't like most coffee shop retail mugs, which are usually made at low price points by international distribution centers. The NotNeutral mugs are known for their durability as well as their stylish curves, often seen in third-wave specialty coffee shops around the country. Note, they are currently only available in the Short North shop, but pair nicely with a bag of the Kodiak espresso for your favorite home brewer.
Lagavulin 16 Year  Scotch recommendation

I launched Scotch Night as a way to connect with more of the gentlemen of Columbus and to connect these men together over a fine bottle of scotch. While we usually purchase bottles that we would never logically buy on our own because of their $150+ price point, the Lagavulin 16 year is both approachable and affordable at around $65. A great pick up for a gentleman that enjoys a night cap without breaking the bank. Higher end bottle recommendations available upon request.

I'm coming up on my third year of using Bespoke Post, the only subscription service that I've ever had besides Netflix. For $45/month, you will receive a box full of curated goods, ranging from coffee accessories to the perfect weekender bag. If you don't like the box of the month, you can choose another box or opt out, relying on your feedback for upcoming recommendations. The value of the box is always worth more than what you'd want, and they've recently released the ability to repurchase products that you tested, depending upon the feedback you give. Hair pomades, face lotions and dry cologne have been just a few of the products that I've ended up buying on repeat.  Click the link above for your first deal. My recommendation this season is the Weekender bag, which retails at well over $150.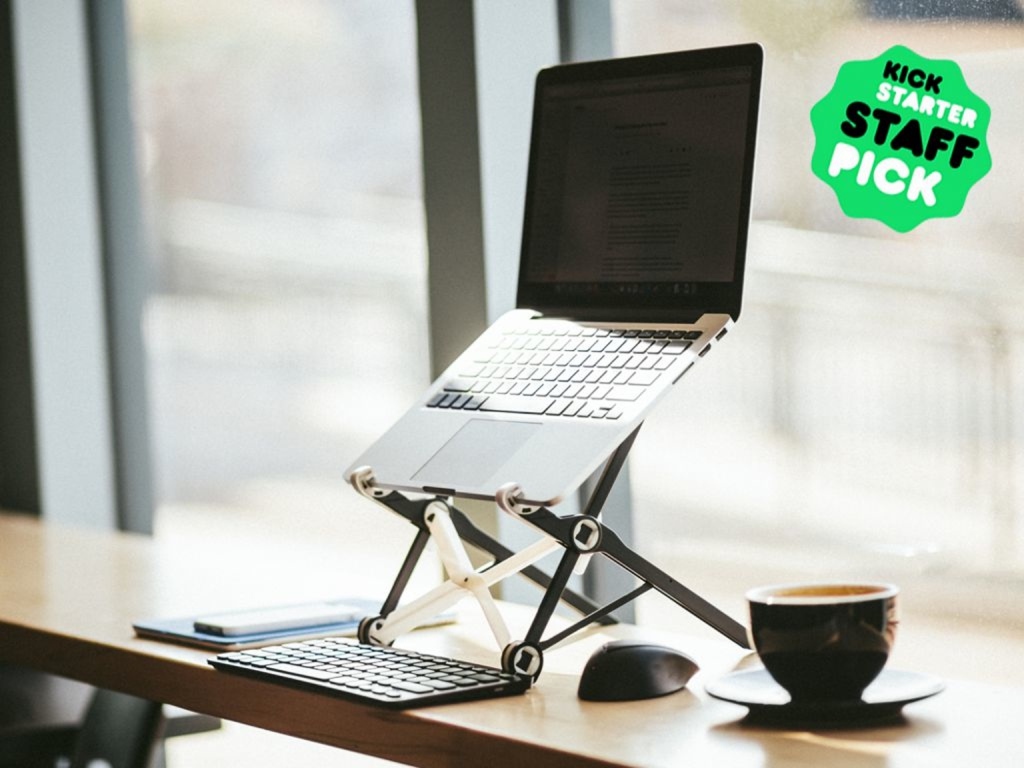 The Roost has been one of my most-anticipated Kickstarter campaigns of the year, as I rely on an old plastic stand in my office and a stack of thick books at home. The Roost is functional, easy to assemble, and slick in appearance. If you're using a second screen and find yourself slouching with your laptop on your desk, I'd suggest investing. Note: I have not yet received the Roost, but still endorse it.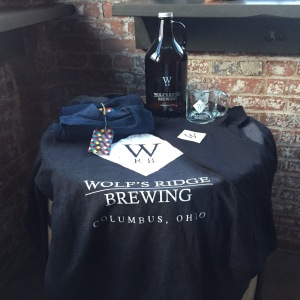 WRB has taken the number one spot on my list of local breweries thanks to an incredible variety of beers, from traditional pilsners to infusions that you'd never imagine. Clear Sky Daybreak is the coffee cream ale that stole my heart this summer in which my allegiance began. Located in downtown Columbus, Wolf's Ridge is the perfect spot to take that special man in your life for a few beers or brunch. I also have to mention that this is the home to the best eggs benedict in town. For under the tree, a growler of their Rosy Cheeks Winter Warmer or the Driftwood Session IPA.
Field Notes Archival Wooden Box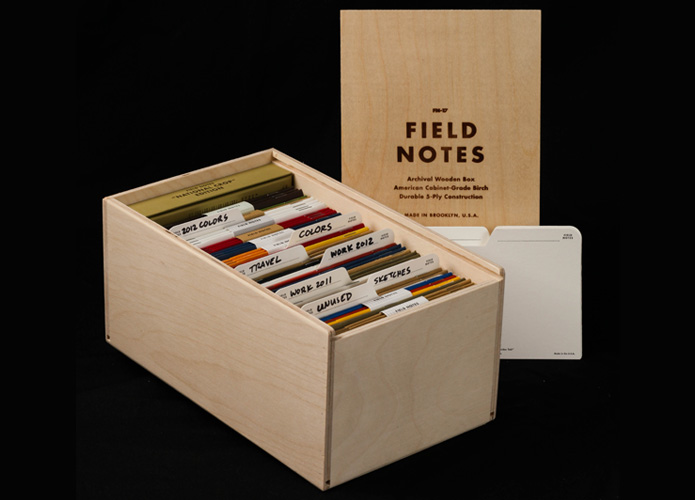 If you followed my recommendation for Field Notes notebooks last year, you're likely obsessed with them and need a place to store all of those writings, drawings or ramblings. This is on my personal wish list as I've got a stack of notebooks without a home at the mercy of my 4-month old puppy that currently destroys everything that matters.
What is your go-to gift this year? Share with me via Twitter at @ndokuley.